Product Description
AVer VC520 All-in-One USB Video and Audio Conference Camera System
There is a reason the AVer VC520 has become one of the best USB Camera and speakerphone combo's on the market. The video quality of the VC520 is on par if not better than traditional Cisco & Polycom systems. Sub $1000 and you will have a system that is above and beyond your expectations.
The AVer VC520 Video Conference Camera & speakerphone bundle is an powerful USB 2.0 video collaboration tool for organizations that use software based video conferencing applications like Zoom, Skype for Business (Lync), WebEx, GotoMetting, etc. Suitable for meeting rooms of all sizes, from huddle rooms all the way up to large conference rooms, the VC520 boasts a powerful pan-tilt-zoom camera and an advanced speakerphone, providing delicate, detailed images and vivid sound quality that more than meet the needs of most organizations. Especially well-suited to laptops, the VC520's plug-and-play design puts high quality video communication just a USB connection away.
Powerful Features of the VC520 by Aver Video Conference Bundle
12x Optical Zoom with PTZ

Boasting pan-tilt-zoom (PTZ) and 12X optical zoom, the VC520 will meet your video collaboration needs in conference rooms large or small alike, regardless of whether you want detailed views of small objects or wide views of all participants. Moreover, its quick auto-focus, fast lens, subtle 12X pan/tilt grading and wide angle ensure an unbeatable smooth and lifelike conferencing experience.
Simple Plug and Play

The VC520 is incredibly easy to use- simply plug its USB connector into a desktop or laptop and you're ready to go! With no need for device drivers, the VC520 is able to provide top-quality conferencing at a moment's notice, on nearly any computer.
Daisy Chain Speakerphone

While the VC520 kit comes with a single speakerphone. It is easily expandable to 2 speakerphones. The VC520's cutting-edge speakerphone combines a 10W speaker and 3 embedded directional microphones, resulting in top-quality audio performance. The speakerphone is also the rst in the industry to provide a daisy-chain function, so every participant's voice will be balanced, smooth and 10 people steady even in large conference rooms.
Up to 10 Camera Presets

With the VC520 there's no need to waste time panning and zooming manually during meetings simply program its presets ahead of time, and then during the meeting you can shift the camera from a wide view of the room to a close-up of an object with just the press a button. With not just 1, but 10 of these presets available, you can prepare yourself for nearly any situation in any
environment.
AVer VC520 Product Specifications:
Package Contents
Speakerphone
Camera
Hub
Remote Control
5m Camera Cable (mini DIN8)
5m Speakerphone Cable (mini DIN8)
5m USB cable to PC (USB2.0 mini B to PC)
0.9m 3.5mm aux cable
Power supply
Quick-start guide
Tabletop/wall/ceiling mount
Velcro (Who doesn't want velcro with their cameras!)
Camera
12X optical zoom
Pan step 0.45°; tilt step 0.25° (precisely controlled by remote control)
f/1.8 to f/2.8 (fast lens, perfect picture even in low light)
Full HD 1080p
260° pan; 115° tilt
82° FOV (diagonal)
Multi-element, multi-coating auto-focus optics
Advanced settings in download App
Standard tripod thread
Flip horizontal/vertical, capable for reverse ceiling mount
Include table/wall/ceiling mount
Kensington security slot
Speakerphone
Full duplex microphone array up to 2 daisy-chain speakerphone
3.5mm Line-in (aux) cable connects to BYOD smartphones or PC as speakerphone
Touch controls for volume down, up, mute phone input
10W speaker, max output 95dBSPL
Microphones, 3 directional microphones supporting 360° pick up in 9m diameter range
Compliance & Tools
YUV, MJPEG, H.264
USB 2.0 compatible
RS232 integration
UVC compatible video and audio for broad application compatibility
Downloadable diagnostic tool, field firmware upgrade tool, App for advanced features and settings
Warranty
Camera, speakerphone, hub: 3-year
Accessories: 1-year
Warranty Information
Camera, speakerphone, hub: 3-year

Accessories: 1-year
Other Details
Field of View:
82 Degrees
High Definition:
1080 Full HD
Product Reviews
Find Similar Products by Category
Are you ready to turn YOUR room into a powerful cloud conferencing room in just seconds?
Click
"Add to Cart"

to transform your space into a collaboration room instantly, without the huge price tag or complicated equipment of traditional conferencing devices!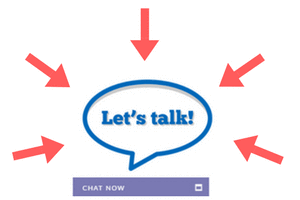 Questions? Just click
CHAT NOW

below.
We provide installation services all over the USA!
Customers also viewed