Imersify Mobile Healthcare Station
Product Description
Imersify Mobile Healthcare Station
The next generation of modular mobile healthcare solutions is here
Customizable to your specifics with lots of options and accessories
Lightweight, wheels around with ease and very affordable !!!

We designed this cart because our customers complained about how heavy, awkward and difficult to move the carts they owned or tested were! We searched for months to find just the right frame, wheels, medical grade display and accessories - and now are proud to introduce the Imersify Mobile Telehealth Station.
Customize it all you want - it is meant to be specific to your requirements at a fraction of the cost of other customized mobile carts!
Exciting new advances in telehealth allow Healthcare providers true collaboration with patients, physicians and remote medical facilities using videoconferencing, high quality cameras and wireless networks.
Videoconferencegear.com now offers a high quality and very affordable healthcare station that is mobile or wall mounted, and enables affordable patient access to remote clinics, schools, and medical personnel and facilities. These carts offer integrated voice, video and data capabilities and using these mobile healthcare stations gives patients access to remote specialists for diagnosis, consultation and improved treatment.
Enabling access to medical specialties, these healthcare stations come equipped with medically certified all in one PC's, and are manufactured in the US of the highest materials available. Compact yet sturdy, the Imersify Mobile Healthcare Station is a cost effective all-in-one system that offers four different cameras each with its own advantage in patient care.
Features
Completely customizable mobile solution

Lightweight and compact all in one PC system

Integrates with many types of videoconferencing software including Zoom, Skype for Business, Vidyo, and Webex Four different camera options including Pan, tilt, zoom video-conferencing cameras.

Medical quality components that meet strict requirements

Wireless or wired capabilities Options

Equipped with a back-up battery

Additional Shelves and accessories are available
Included:
Cart

Medical Grade Monitor


Camera
All in One PC
Designed for Medical Use
The Imersify Mobile Healthcare station has an IP65 certified waterproof front bezel, and the unit also has an antimicrobial coating that makes it easy to keep clean, which is especially important in sterile environments. This all-in-one medical computer is also medically certified to meet the requirements of 60601-1 for safe usage in hospital facilities.
Powerful PC for Medical Applications
The Intel® Core i7 CPU and solid state technology give power users the performance needed to run demanding medical applications.
PCAP Touch Technology
The Imersify Mobile Healthcare Station ll-in-one medical PC has edge-to-edge tempered glass with anti-glare technology and comes standard with multi-touch technology.
Medical Grade 60601-1 Certified
The 24 Inch has been fully tested and certified to meet the medical standards of EN60601-1 and UL60950 safety standards.
Antimicrobial & Waterproof
Germs are no match for this all-in-one, with its antimicrobial coating and hygienic housing. It's perfect for use in medical and other sterile environments
Waterproof and Easy to Clean
A magnetic door with rubber gaskets make the side of the unit waterproof and easy to clean.
The Side I/O panel contains an additional 2x USB 2.0 Ports.
The Imersify Mobile Healthcare Station offers four different Camera Options:
Panacast2 Wide Angle Panorama View 4K camera
The PanaCast 2 is a plug-and-play USB device that connects directly to your PC or Mac. It delivers a panoramic-4k quality video stream, 180° wide by 54º tall, along with high fidelity stereo audio. The camera produces natural-looking panoramic video by combining video streams from three imagers simultaneously and processing these in the PanaCast video processor on-board. Simply put – 200 degrees of awesome.
TelyCam HD High Definition Crystal Clear PTZ Camera
USB 3.0 HD Video Camera is an exceptional 1080P High Definition Camera with 105 Degree Field of View & 3X Optical Zoom. This camera features an Ultra smooth PTZ mechanism with PT motor control with built in WDR, 3D-noise reduction.
VDO360 Compass USB PTZ Ultra Smooth HD Camera
This high definition camera offers a Focus range/depth of •Âeld--f4.9-49mm/60cm-in•Ânity with Frame rate 1080P 30 720P 30 and Zoom: 10x, Pan: 300 °, Tilt: 180 °. The camera has 7 Camera Presets via the included remote control (more with RS-232) and features an Accu Pan and Tilt mechanism and On screen camera control.
L

ogitech CC3000e All-in-One Design 1080p HD Resolution with omni directional duplex mics
HD 1080p video and enterprise-quality audio meet breakthrough affordability, turning everyday meeting rooms into video-enabled collaboration rooms. Razor-sharp ZEISS® glass lens with autofocus, 1080p HD resolution
, and 10x lossless zoom lets you see and interact with everyone at the table, or zero in on close-ups. Omni-directional full duplex mics enable conferees to clearly converse from a 20-foot diameter around the base without mic pods, making it seem like conversations are happening in the same room. USB Plug-and-Play Connectivity to easily connect to a PC, Mac or thin client with no additional software required.
Video Conference Software:
The Imersify TelehealthStation offers a choice of videoconference cloud based solutions including:
Product Reviews
Find Similar Products by Category
Are you ready to turn YOUR room into a powerful cloud conferencing room in just seconds?
Click
"Add to Cart"

to transform your space into a collaboration room instantly, without the huge price tag or complicated equipment of traditional conferencing devices!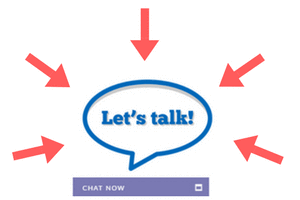 Questions? Just click
CHAT NOW

below.
We provide installation services all over the USA!
Customers also viewed