Jabra Speak 810 - High Performance USB Video Conference Speaker Phone
Product Description
Jabra Speak 810 USB Speaker Phone with Wireless Bluetooth
We love the orginal Jabra 510 USB speaker phone, but it didn't always give enough coverage for larger conference rooms. Jabra upped their game and introduced the 810 model.
The 810 is getting used a little differently than most USB Speakerphones. Since it has bluetooth users are simply connecting it to conferencing PC's wirelessly so less cables are on the table. Unlike the 510 model it does not have a battery in it.
The Jabra 810 provides crystal clear sound and enough pick up range for tables that seat up to 15 people.
Features of the Jabra 810 Bluetooth / USB Speakerphone:
Bluetooth Class 1 - Easy Bluetooth® connection to PC's & mobile phones. Range of up to 30 meters on Class 1 devices.
Digital Signal Processing Technology - Crystal clear sound without echoes or distortions – even at max volume.
Connect to Smartphone/Tablet with 3.5 mm Jack - Plug the attached 3.5 mm jack cable into the headset port on your mobile device.
Full compatibility with UC systems and VoIP clients - Seamless integration and call control with leading UC systems/PC softphones, such as Microsoft Skype for Business, IBM Sametime, Cisco, Avaya, Zoom and Skype.
USB Charge out port - Recharge your smartphone or tablet during your call.
ZoomTalk Microphones - Intelligent directional microphones that focus on human voice and not noise.
Product Reviews
Find Similar Products by Category
Are you ready to turn YOUR room into a powerful cloud conferencing room in just seconds?
Click
"Add to Cart"

to transform your space into a collaboration room instantly, without the huge price tag or complicated equipment of traditional conferencing devices!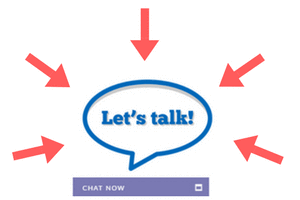 Questions? Just click
CHAT NOW

below.
We provide installation services all over the USA!