Phoenix MT454-PSTN-PA Octopus USB Base Unit with PSTN (Analog Telephone) Interface and Power Amplifier
Phoenix MT454-PSTN-PA Octopus USB Base Unit with PSTN (Analog Telephone) Interface and Power Amplifier
Product Description
The Octopus MT454-PSTN-PAis an Audio Conferencing Mixer that gives you crystal clear audio.
Using the Octopus allows you the freedom to mount microphones and speakers anywhere in the room (ceiling, walls, and table tops) for professional sound and a sleek look. The Octopus has a high powered DSP and technology that automatically monitors and mixes the audio. Although this may sound complicated we designed it for simple set-up & use, giving you a "set it and forget it" solution.
Each Octopus has four microphone inputs (each input can also be designated as a unique auxiliary or sound reinforcement channel), however, the Octopus provides unlimited daisy chain capability, and allows for multiple connectivity options. It comes standard with USB and RCA connectors for VoIP and Video Codec connectivity, with the option of adding a PSTN (analog telephone) interface or a digital telephone interface. The Phoenix Octopus can be ordered with an optional 40 watt, 4-output amplifier for powering speakers. The MT454-PSTN-PA model connects to any computer as well as any analog PSTN phone line and comes equipped with a 40 watt amplifier.
The Octopus MT454-PSTN-PA is an ideal USB, Telephone, and Power Amplifier solution for:
Small to very large conference rooms
Classrooms and training rooms
Courtrooms and depositions
The Octopus is compatible with PC (Windows and Linux) and Macintosh (MAC OS).
Features
Echo Cancellation
Noise Suppression
Full Duplex Communication
De-reverb Filtering
Automatic Gain Control
Phantom Power Supply (3V & 24V)
Beamforming Microphone Array Technology (The Octopus will assess the signals picked up by all the microphones, and decide, instantaneously, which one(s) will take part in the mixing and with what level of emphasis)
Bridging allowing for 3-way communication between multiple connection sources, such as telephone, VoIP and Video Codec
EACH UNIT INCLUDES
USB cable
International power supply adaptor
2 rack mount ears
Male Phoenix speaker output connector
Dial pad
AC power jack (110V to 220V)
User manual
Specifications:
Inputs
Designation: Microphone (mixer inputs), Auxiliary, Sound Reinforcement
Number of inputs: 4 per unit
Phantom: User selectable: 3V, 24V or none (for Line inputs)
Connectors: XLR
Input Impedance (load):
3V Phantom: 2K ohm
24V Phantom: 590 Ohm
No Phantom: 2K ohm
Maximum input level: 1.8V/Gain
Gain: User selectable: 0dB to 42dB in 6dB steps
Frequency response: 20 Hz - 16 KHz
Audio Out
Connectors: RCA and XLR (the XLR is re-assigned as Link Up when the unit is configured as Slave)
Level: Line or Mic level (user selectable)
For Line level: 1.8Vpp Max
For Mic level: 90mVpp Max
Link Up level: Line (1.8Vpp fixed)
Impedance: 25 ohm
Frequency response: 20 Hz - 16 KHz
Audio (Far-End) In
Connector: RCA
Impedance: 100K ohm
Level: 1.8Vpp
Far-End (Speaker) out
Connector: 2pin terminal block
Impedance: 25 ohm
Level: 1.8Vpp Max
Com Port
RS232 – protocol available upon request
Power
5V, 200mAmp (through the USB connector)
Warranty
Product Reviews
Find Similar Products by Category
Are you ready to turn YOUR room into a powerful cloud conferencing room in just seconds?
Click
"Add to Cart"

to transform your space into a collaboration room instantly, without the huge price tag or complicated equipment of traditional conferencing devices!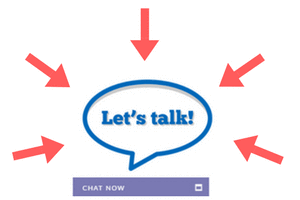 Questions? Just click
CHAT NOW

below.
We provide installation services all over the USA!