Skype for Business with AVer CAM520 for Classroom and Distance Learning
Product Description
Turn any room into a cloud-based conference center!
| | | |
| --- | --- | --- |
| | & | |
AVer CAM520 and Phoenix Audio Skype for Business Bundle - the Perfect Bundle for Distance Learning and Classroom.
Recent research has shown that the most significant factor helping students to succeed -- or not -- in Web-based classes has been their ability to manage time. The more successful students reported spending 2 to 3 hours regularly each week for each hour of credit for a class. And this bundle is perfect Distance Learning programs - with the AVer CAM520, Phoenix Audio Octopus, and Shure Dropdown Mics. This camera and Skype for Business bundle will turn any large room into a cloud-based video trainging center. It is perfect when you need a camera for the classroom.
Powerful Intel NUC for Video Conferencing
VCG only believes in selling equipment we have personally tested so you get the best possible solution for the price. The Intel Skull Canyon NUC has become our go to device for conference rooms. All our NUC's come bundled with 16GB RAM, 120 SSD, Windows 10 Pro to get you up and running fast. In addition the NUC can handle up to 3 monitors although we recommend tow. Solid state all the way through and 1 inch thickness to easily hide behind a monitor with the included mount. Trust that you are buying a high quality device that will give you years of service from VCG. Over time numerous video conference software companies have bulked up their software or require heavier processing power, going with a i7 Quad Core and 16GB of RAM has made the updates run smoothly every time.
JAM! (Just add Monitors)
Skype for Business require numerous components and can create confusion. We believe you should get high quality components that have been tested and give you the best experience for your dollar. VideoConferenceGear.com tests everything before we recommend it or sell it online.
We've made it easy to order Skype for Business kits. No longer do you have to go through multiple suppliers to get your Skype for Business solution. Below is the list of equipment we provide in the TelyCam Skype for Business kit
Great Distance Learning Skype for Business Bundle
Video Conferencing Camera

AVer VC520 PTZ Camera
Quality and Dependability
Wide Angle Camera - 82º
Wall mount included

Room Audio

Audio Conferencing Mixer that gives you crystal clear audio
Built in Amplifier
Easy to set up and operate

4 x Shure MX202W/C

High quality ceiling microphones
Adjustable distance can be set from the ceiling
Large Range Boundary Ceiling Microphone

4 x 6" Ceiling Speakers

UL Listed In ceiling speakers
2-way, Co-Axial
Tile Bridge for 2'x2' ceiling tiles
Back Can

Room Controls

Quad Core Power house @ 2.6 GHz.
Runs Skype for Business Application and becomes like an appliance
i7 Quad Core, 16GB, 120SSD, Windows 10 Pro
Back of Monitor Mount included

Logitech Wireless Keyboard and Mouse

Used for initial set up and or running other applications

Accessories

All Cables included

2 - 6ft HDMI Cables
1 - Mini-Display Port to HDMI Dongle
1 - 25' Cat5e Black
Other Details
Platform:
Skype for Business
Audio:
Ceiling Mounted with Phoenix Audio Octopus
Product Reviews
Find Similar Products by Category
Are you ready to turn YOUR room into a powerful cloud conferencing room in just seconds?
Click
"Add to Cart"

to transform your space into a collaboration room instantly, without the huge price tag or complicated equipment of traditional conferencing devices!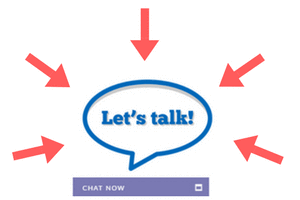 Questions? Just click
CHAT NOW

below.
We provide installation services all over the USA!