Whiteboard Capture System and Software by Kaptivo
Product Description
Turn any whiteboard into an interactive whiteboard with Kaptivo
This is one of those products which is a perfect compliment to your Zoom Room - provides interactivity at a lower cost than touch screen monitors.
Kaptivo is a unique cloud-connected camera that transforms any standard dry-erase whiteboard into an online collaboration system. Easily share a crisp, clear, unobstructed view of the board on video conference calls and stream live to any web browser, on any device. Easy to set-up and install, just use your whiteboard like you always do and everything you write and erase is captured automatically.
Kaptivo's patented image processing technology optimizes images perfectly - removing camera distortion, people in front of the board, shadows, and reflections to create a clean, sharp, real time image of the board. And when you're done, you can download and share the whole meeting as a multi page presentation. All with no need to replace the whiteboards you already have.
Easily Share - Share the live whiteboard image remotely to any web browser on any device. Screen-share in video conferences to all participants anywhere
Capture & Save - Automatically capture an image archive of all board changes. Download and share the whole meeting as a multi-page presentation
Clear Unobstructed Image - Unique patented video processing identifies and extracts only important content while enhancing contrast. Removes board background, users writing on board, body parts getting in the way, reflections, and shadows. Determines changes to the board multiple times per second to grab individual snapshots.
Simple Installation - Wi-Fi connectivity. Browser-based interface. No software to install. Works with the whiteboards you already own
Secure - Meeting access approvals. No media storage. SSL data encryption
Product Reviews
Find Similar Products by Category
Are you ready to turn YOUR room into a powerful cloud conferencing room in just seconds?
Click
"Add to Cart"

to transform your space into a collaboration room instantly, without the huge price tag or complicated equipment of traditional conferencing devices!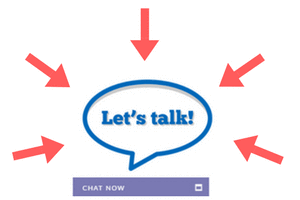 Questions? Just click
CHAT NOW

below.
We provide installation services all over the USA!