Zoom Rooms with Avocor F-Series 65" 1080p Interactive Display with Intel NUC i7 and Logitech MeetUp Perfect for your Huddle Rooms or Conference Rooms
Zoom Rooms with Avocor F-Series 65" 1080p Interactive Display with Intel NUC i7 and Logitech MeetUp Perfect for your Huddle Rooms or Conference Rooms
Product Description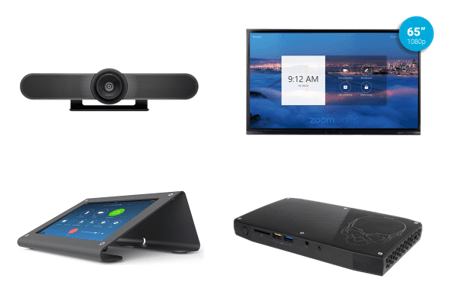 Kit Highlights
Zoom Rooms Ready
Featuring the Avocor F-Series Interactive Display 1080p Full HD resolution
All-in-One Audio & Video with the Logitech MeetUp
Intel Skull Canyon with i7 Quad Core processor
Heckler Design console for a modern look
iPad Mini to control your Zoom Rooms Meeting
Includes all accessories, cables and connectors
Installation is Plug-n-Play
This kit was created for your Huddle Rooms
It's Time to Add Touch to your Zoom Rooms
with the Avocor F-Series
There will come a point when your regular display just won't cut it anymore, and that white board is great for ideas, but it's hard to share information. At that point, you want an intelligent, interactive display - with brilliant colors, ability to share your notes on the screen (static or video) and flawless operation - that's when you need to step up to this kit with the Avocor F-Series 65" 1080p Full HD Interactive Display.
Not only is it stunning to look at, it's also "intelligent" - with an integrated PC inside the monitor to operate the touch related-applications and monitor functions. Also, forget about having to install Microsoft Windows - it comes pre-installed with Microsoft Windows 10 Professional 64bit. Share notes, interactively work on projects, capture the screen and so much more. It will really make an impact with team collaboration within your video conferencing meetings.
You deserve the Power and Performance of Intel i7 Quad Core
VCG only believes in selling equipment we have personally tested so you get the best possible solution for the price. The Intel Skull Canyon NUC has become our go to device for all Zoom Rooms kits. All our NUC's come bundled with 16GB RAM, 120 SSD, Intel Iris high performance graphics, and fullly licensed Windows 10 Professional to get you up and running fast.
Solid state all the way through and 1 inch thickness to easily hide behind a monitor with the included mount. You need processing and graphics power for your Zoom Rooms - to ensure smooth video and to run your most demanding applications. Also, over time, video conferencing software has been "bulked" up to handle the increased collaboration requirements of many business applications - it only makes sense to go with the quality of Intel and the processing power of the i7 Quad Core. You can trust you are buying a high quality device that will give you years of service from VCG.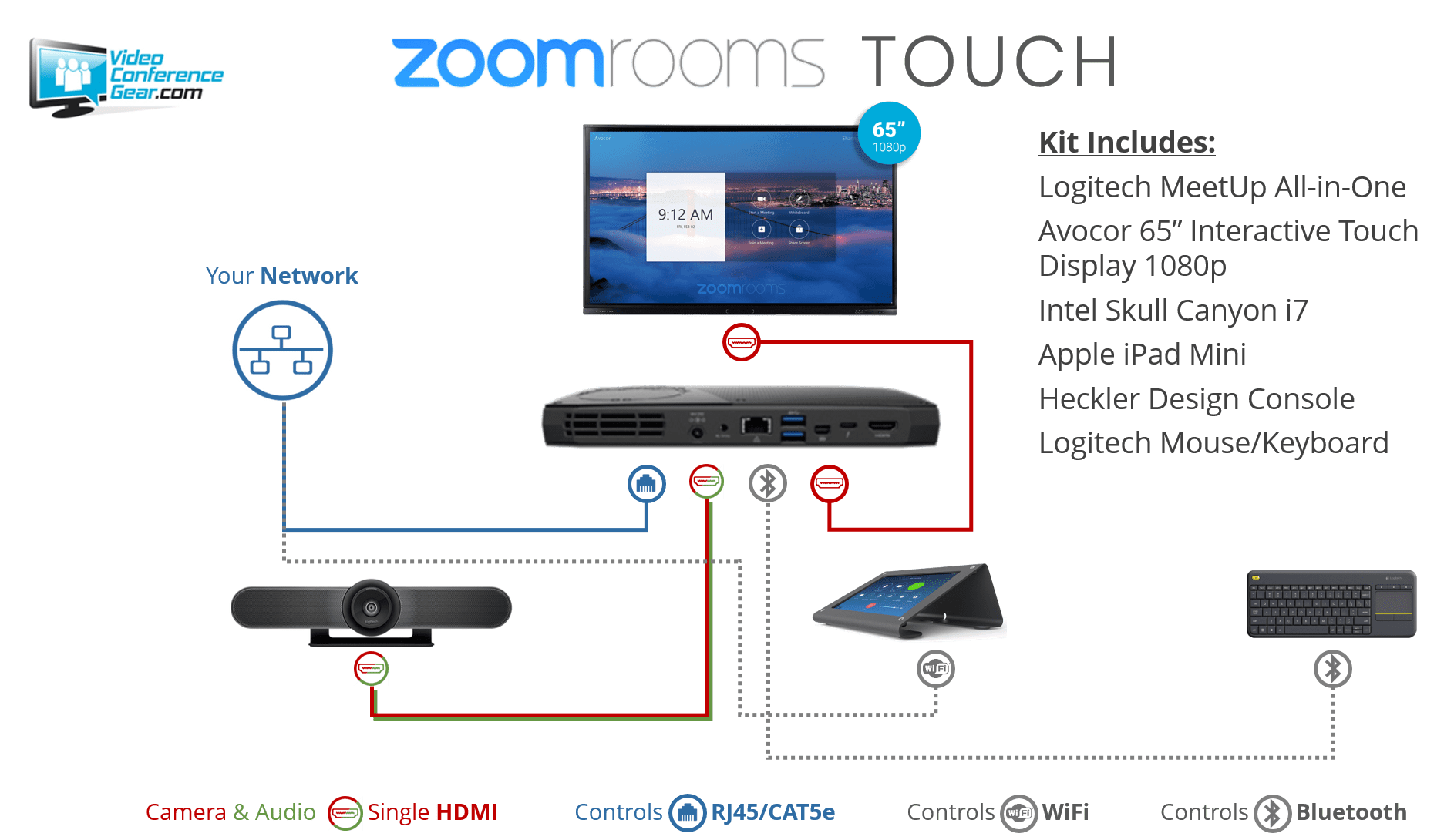 We know first hand how Zoom Rooms can create confusion, when buying multiple components. We believe you should get high quality producs, from the best manufacturers - then buy from a partner who tests what they sell, and gives you the best experience for your dollar. At VideoConferenceGear.com, we do that - we only represent the best and test everything sell before we recommend it or sell it online.
We've made it easy to order Zoom Rooms kits. No longer do you have to go through multiple suppliers to get your Zoom Rooms solution.
Zoom Rooms Inteactive Display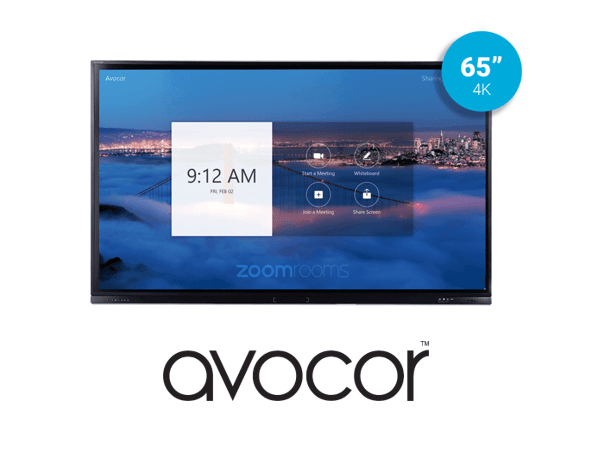 Interactive Display & Whiteboard
FUll HD resolution at 1920 x 1080
In-glass touch and multi-touch
Intelligent Touch using InGlass
Resistant to light interference
Zoom Rooms Camera & Audio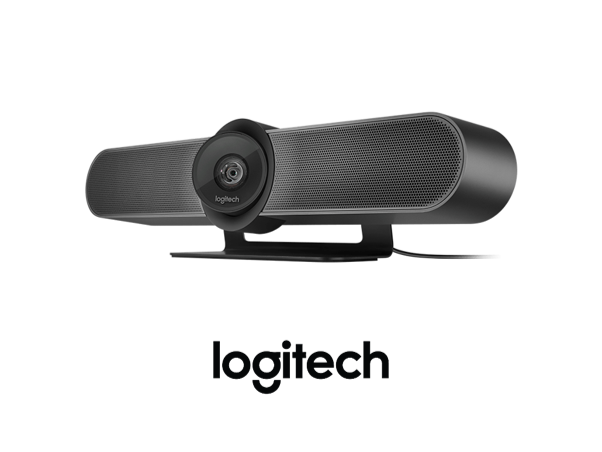 All-in-One Design
120o field of view
Integreated audio with 3 microphones & speakers
4K UltraHD resolution
Mount above or below display
Zoom Rooms Console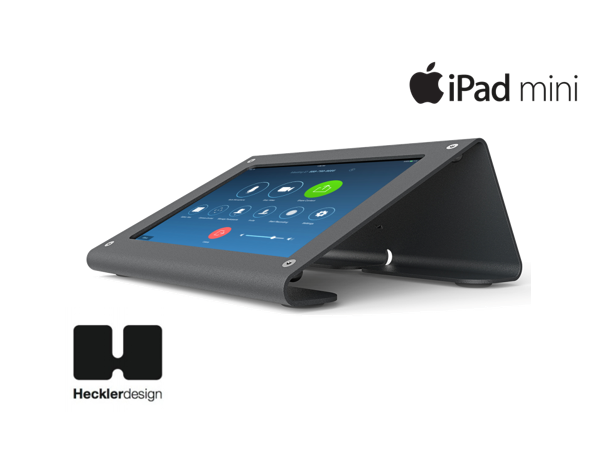 Apple iPad Mini
NEW Apple iPad Mini
128Gb WiFi model
7.9" diagonal fingerprint resistant screen
Gives simple and intuitive controls for your Zoom Rooms
---
Keep your iPad Mini safe with tamper resistant features
Positions iPad Mini ergonomically for conference rooms
Low profile
Zoom Rooms Controls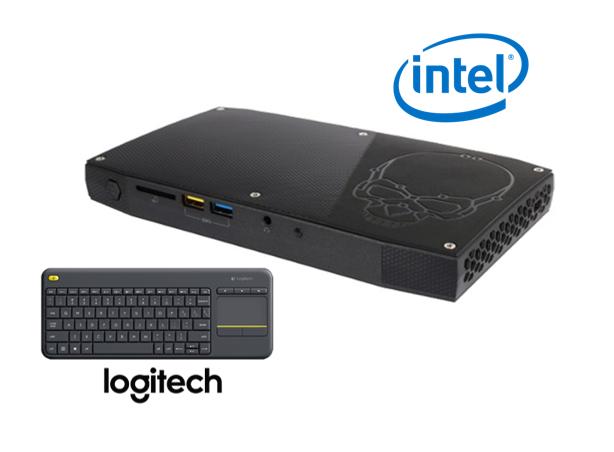 Quad Core Power house @ 2.6 GHz
Runs Zoom Rooms Application and becomes like an appliance
i7 Quad Core, 16GB, 120SSD, integrated Intel Iris Pro Graphics
Microsoft Windows 10 Profession license included
Slim profile mounts easily behind display with included VESA mount
---
Logitech Wireless Keyboard + Mouse Pad
Integrated Keyboard and Mouse
Used during setup of your Zoom Rooms and to run browser or Microsoft Windows-based applications on the Intel Skull Canyon
Zoom Rooms Accessories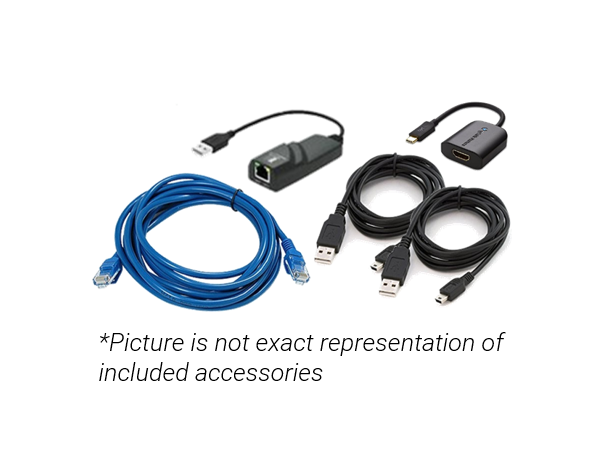 Accessories Included
1 - FLEXboot Cat6 Ethernet Cable 7ft
1 - Wall Display Mount with Tilt
1 - Triplite right-angle surge protector with (1) transformer outlet
Installation Available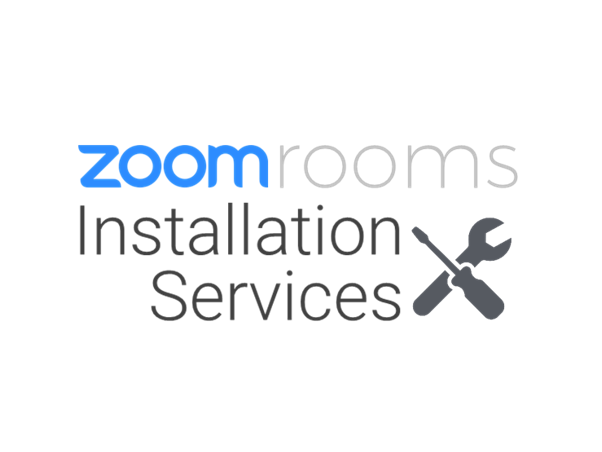 Get the most out of your Zoom Rooms, and get doing as quickly as possible
Full installation, integration and setup services
Available nationwide for all your offices
---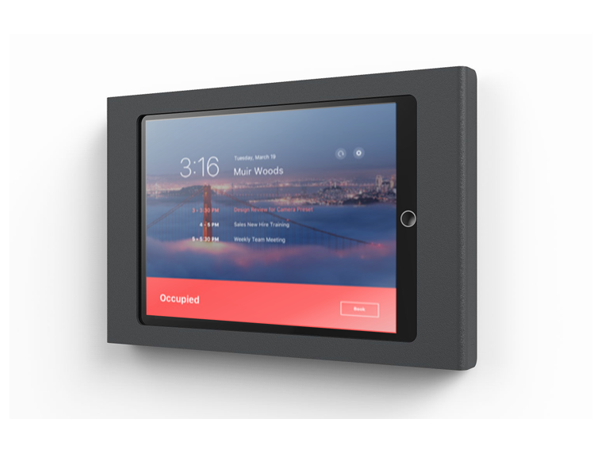 Zoom and Zoom Rooms are changing the way businesses communicate and making it both easy and cost effective to add video conferencing and collaboration to your company, at a fraction of what it would have cost you just a few years ago. Now, you can create a modern conference room - collaborating with your customers, your vendors or your employees - anywhere in the world.
And don't forget to check out our Zoom Rooms Scheduling Display Kits - the feature is free with your Zoom Rooms license and provides the ability to display meeting rooms schedules, and actually book the room - right at the room location. We include everything you need in our Scheduling Display kits.
Other Details
Room Size:
Includes Single Display
Product Reviews
Find Similar Products by Category
Are you ready to turn YOUR room into a powerful cloud conferencing room in just seconds?
Click
"Add to Cart"

to transform your space into a collaboration room instantly, without the huge price tag or complicated equipment of traditional conferencing devices!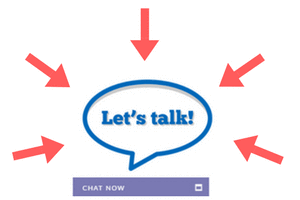 Questions? Just click
CHAT NOW

below.
We provide installation services all over the USA!